The drum ceremony in Cuban Santeria is an event that is not often possible to record. Here, I bring you a video showing how it is.
Initiation in Yoruba religion is a true feast for the soul and body. This is the end of a long process linking man to Orishas. After overcoming several stages in which the person being initiated receives the necklaces, and together with his godfather, he is crowned and sacrifices are offered to the gods. This Santeria ceremony ends with a great party, "a beating of the drums" that will last an entire day.
In Afro-Cuban ceremonies, which are also celebrated to pay homage to a Saint's anniversary, music takes the main stage. Depending on the circumstances, the gala can be accompanied by violins or drums. But these instruments are considered to be sacred, since Orishas speak through them.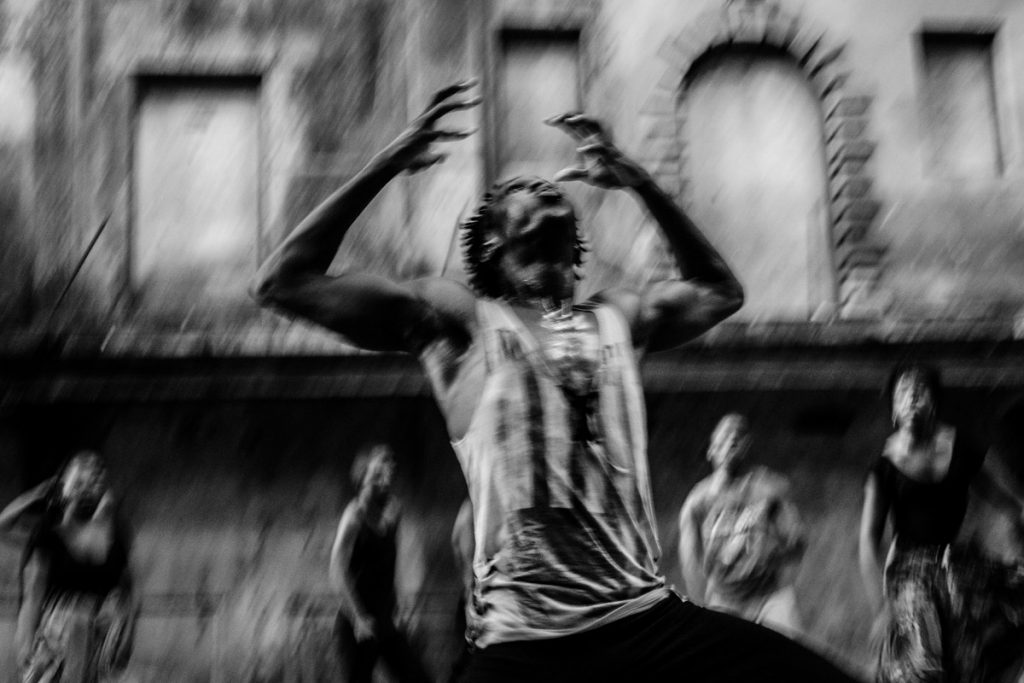 The beating of the drums is always accompanied by dancing. Through specific singing and dancing, the Orisha is begged to come down and communicate. These ceremonies usually get Yoruba priests and priestesses to go into a trance or get possessed by the saint, thereby speaking the words of the Orishas. It is for this reason that not everyone is allowed to play the drums.
Video: https://www.youtube.com/watch?v=P9IVSnTE3rg
The drum ceremony in Cuban Santeria
Even though drums may look similar to you, there is a great variety, many of them decorated with different zoomorphic shapes. Bata, Iyesasy and Bembé drums are closely related to the rites of Cuban Santeria, but each of them has different melodies and are employed for specific ceremonies.
During the toques de santo, dancers stand in front of the drums, but always respecting the Santeria rank – those who are more experienced will be closer to the drums. Each saint has his dance, his special drum rhythm, and a special way to salute him. For example, during a drum playing in honor of Oshun, a cowbell is rung, since according to the myths, she plays deaf.
Toque de santo video:  https://www.youtube.com/watch?v=Z9sE_T6dL2E
When visiting Cuba, you should not miss these ceremonies. Here, you will not only experience the Yoruba rhythms and dancing, but you will also be able to try the many delicacies of Cuban cuisine. Because, in addition to the music, these Santeria ceremonies stand out for having sumptuous and delicious food on offer.
Email: photographingcuba@gmail.com
Web : www.photographingcuba.com
Videos of my photo tours: Clic here
Next photo tours:  Clic Here