List of names and artistic histories of Cuban photographers of all times, the great ones of yesterday and today.
Cuban photography, as a function, arose from an informative-communicative and documentary-testimonial need. It is considered one of the richest in Latin America (along with the Mexican, Brazilian and Argentine) for the great variety of expressive styles and high technical-artistic-informative quality. Since its emergence, he has traveled through subjects as diverse as portraiture, landscape and architecture, to advertising photography and especially to social photography; also passing through the nude, aestheticist manipulations and scientific photography. Photography, emerged in the world and was introduced in Cuba, precisely because man, throughout his whole history has tried to study the nature that surrounds him and himself, also tried to record these observations, for future generations.
Click here to check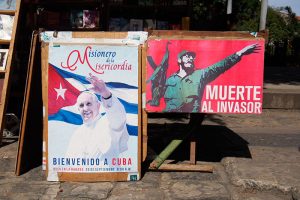 Outstanding importance has photography on television and film. Much has to do with the creation of images in the movement of the public towards the halls. Throughout the history of Cuban cinema have been appearing large and recognized directors of photography included here, who with great creativity and technological development far from the current deployment of new media have made great works.
The concept of the history of photography is important for the photographer because "tell it without regard" photographers can not be ignorant of their environment, the past and the present of it. It is the same difference with a painter who ignores the history of painting.
René Verdugo (United States)
Today photography discovers a new type of photographic essay linked to current multidisciplinarity. There is a tendency to take photography as a tool and support for spatial and conceptual experimentation aimed at raising new questions about the function of art and the meaning of representations of reality.
On the page new hyperlinks will appear to raise awareness and culture on the subject and on the lives of the less young and young Cuban photographers; this way we will be able to know what has been the formation and the artistic history of each one of them.
Here we will find impressive races of many great yesterday, great today and young and novice with less rich stories but are the seed, the guarantee of today's exceptional artistic potential in the field of photography in Cuba
This text is a traslation of  Ecured website
https://www.ecured.cu/Anexo:Fot%C3%B3grafos_cubanos