6 of November Photo Tour
In our Cuban photo tour that starts in November, we will not only carry out street photography practices; we will also have prearranged photographic sessions: ballet dancers at an amazing colonial home, boxers during a real training, fishermen's port where Hemingway used to dock his ship, Afro-Cuban priests and a long list of surprises focused on photography and on getting to know the real Cuba.
During the two days we will spend on the countryside (Viñales) we will have the opportunity to live among farmers, humble country folk that dedicate their lives to breeding animals and harvesting the best tobacco in the world. In addition, we will have to opportunity to perform landscape photography in one of the most spectacular valleys that can be found on the Cuban island.
This Cuban photography tour has been designed based on the experience of Louis Alarcon after living over 20 years in Cuba. It is focused on the real life of the Cuban people, on straying away from streets bustling with tourists to live an authentic experience that goes beyond standard tourism.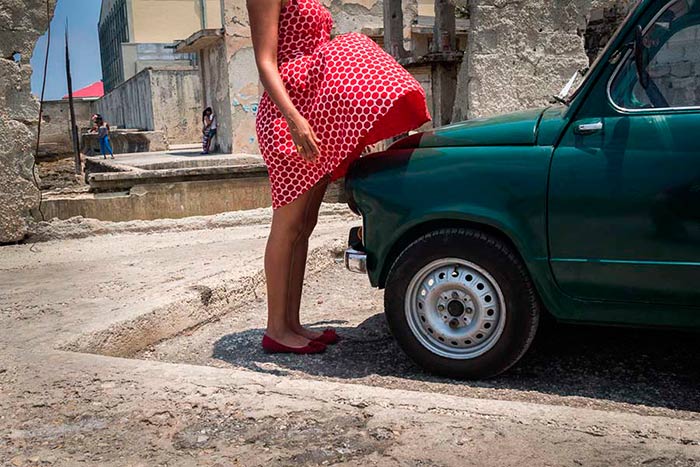 Some of the Tour Highlights
- Fisher's town
- Ballet dancers in a spectacular colonial house in Havana.
- Capture the interior of Cuban houses.
- Meetings with Cuban artists and photographers​
- Get expert tuition on a camera´s configuration, proper lense use, etc.
- Discover a boxing gym of a former Olympic Champion.
- Find the Che Guevara Graffiti route in Havana.
- Take portraits of farmers, photos of landscape in Vinales village, visit to their special farms and "tobacco houses".
- Experience the Havana´s life and Malecon scenes, including sunset in the right place at the right time.
- Get lots of surprises in our daily photo tour
- Rest in official Cuban houses.
- Tell stories with your series of photographs. Portfolio analysis
- Visit an Afro-Cuban priest and photograph Afro-Cuban dancers.

INCLUSIONS
8 days, 7 nights
Accommodation (7 nights) in Great official Casa Particulares in Havana (Cuban B&B's)
Breakfast in casa partitular (our private house)
Tuition : Louis Alarcon (spaniard cuban photographer)
Local English-speaking guide
Private, set Photo Sessions
All local ground transportation in Havana and Vinales
Admission to all public buildings and visits listed in the itinerary.
Coordination of all listed activities
Meals
EXCLUSIONS
International Flights
Airline baggage fees.
Travel Insurance (required).
Local Tips for guides and drivers.
Individual house / expenses (minibar, room service, laundry fees, etc.)
Locally Sourced Cuba is the specialized agency that manages and sells my photography courses in Cuba; here's all the detailed information to make your reservation.

WHATCH THE EXPERIENCE
In order to clearly understand these photo tours to Cuba and my style, you may see the videos recorded during my guided tours around Cuba.
Mails : ​bookings@locallysourcedcuba.com and photographingcuba@gmail.com
CUBAN PHOTOGRAPHY TOUR - ITINERARY
Day 1 – ARRIVE AND PHOTOWALK IN HAVANA (D)
Today is the photo tour arrival day and we will organise an airport transfer to your accommodation in Havana. This will be your first opportunity to meet with Louis and your cuban photographer guide to discuss the itinerary.
This evening will also present the perfect opportunity to take a walk along the Malecon with your hosts, feeling the sea breeze and seeing all that the city has to offer.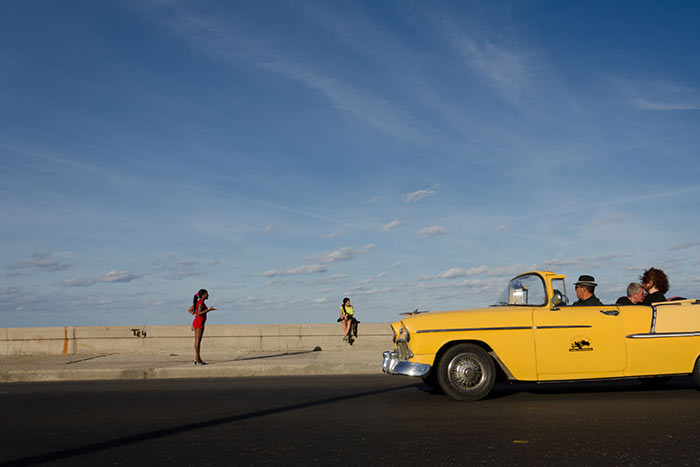 B,L,D – denotes Breakfast, Lunch and Dinner.
Day 2 – HAVANA (B,L,D)
Today you will have your first opportunity to capture the lively street theatre of Old Havana. Louis and your guide will take you to streets not often frequented by tourists as well as the main squares and points of interest.
Today Louis will also share with you tips about taking photos in Cuba, including the Cuban personality with photographers and the people and places you shouldn't photograph. The focus today is on Cuban culture and Cuban people.
You will also have the opportunity to photograph colourful markets, courtyards and terraces as well as a vintage gym which provides a very unique atmosphere.
During the day Louis will ask you to share with him you photos, so you can discuss and analyse, as you can see in this link with photos of our previous travelers.
Day 3 – HAVANA (B,L,D)
Today the focus is on Afro-Cuban roots and Afro-Cuban religion.
You will visit an Afro-Cuban priest and get the opportunoty to take photos of Afro-dancers during their daily performances. You will visit the colourful streets of Callejon de Hammel to view Salvador Gonzales Escalona handiwork as a famous cuban painter, muralist and sculptor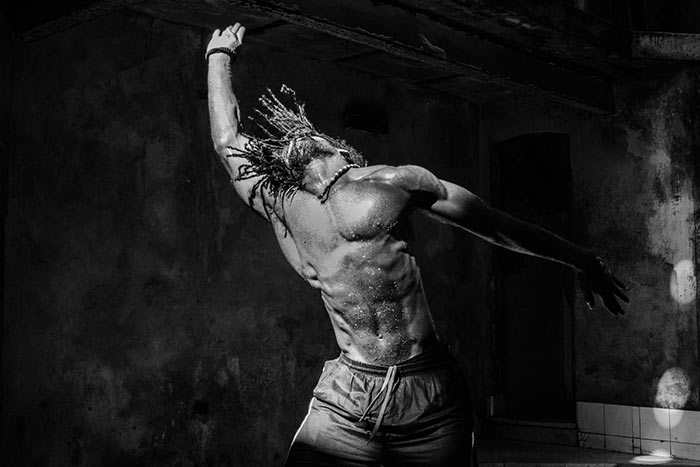 In the evening during sunset, we will visit the Malecon and the Prado intersection. Making sure we are in the right place at the right moment, in the right light!
Day 4 – VINALES (B,L,D)
This morning we will be up early and on our way to the rural township of Vinales. We will have lunch at the Los Jazmines look-out point and you will be blown away by the natural beauty of this area.
Accompanied by Louis and you local guide, you will learn all about the special lifestyle in this area.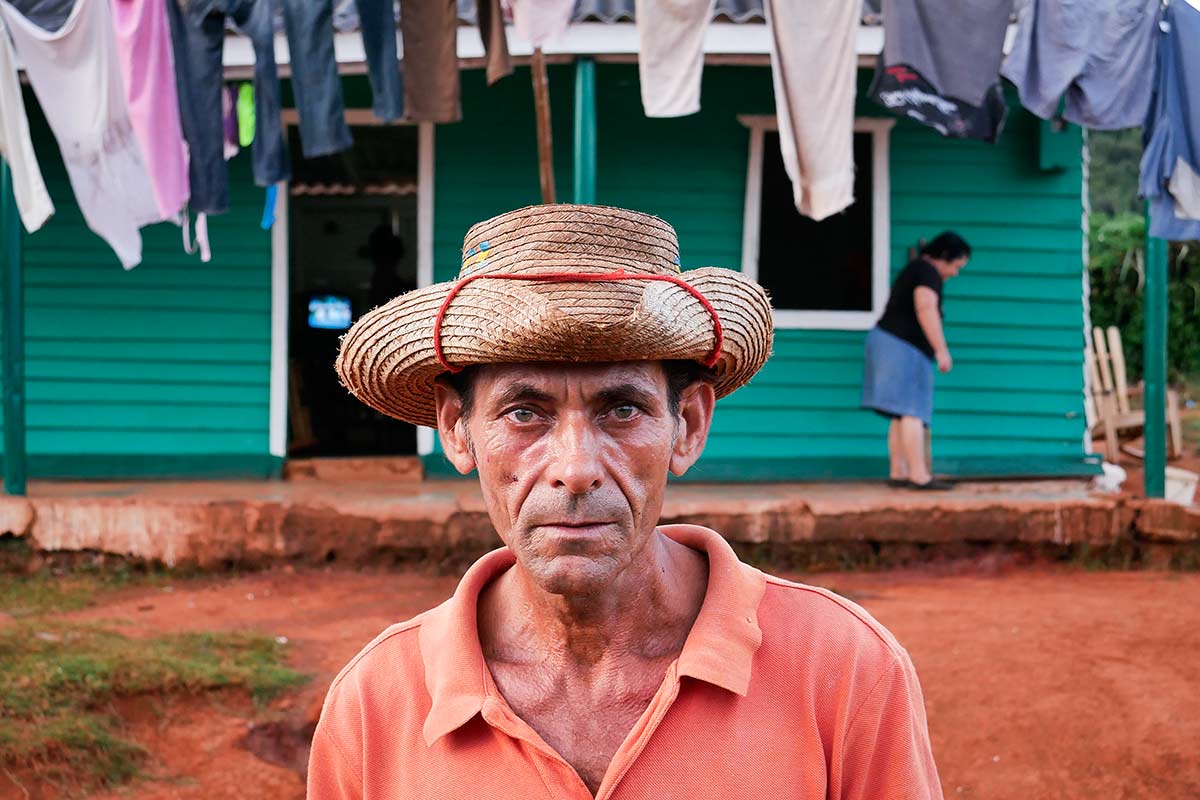 The evening provides a fantastic opportunity to enjoy local music amongst the warm and friendly locals.
Day 5 – VINALES BACK TO HAVANA (B,L,D)
This morning we will be up early again to journey into the heart of the valley. Hear we will meet farmers who are preparing their morning coffee and meet the local wildlife amongst a sea of green back-drops.
You will have the opportunity to go inside the houses of the locals, getting to know the families as you share a local "criollo coffee".
Be ready to capture memorable portraits and daily scenes of this special part of Cuba.
Take photos of the beautiful Vinales valley until your heart is content and visit a Tobacco farm to see a cigar rolling demonstration and learn more about the local industry.
In the afternoon you will travel back to Havana with Louis and your guide.
Day 6 – HAVANA (B,L,D)
Today we continue to focus on street photography, exploring new areas of the city.
We will focus on the Classic American cars that cruise the streets as well as external colonial facades and families on balconies.
We will visit a Cuban family in Havana to learn more about daily life and meet a former Olympic Boxing champion at his own Gym.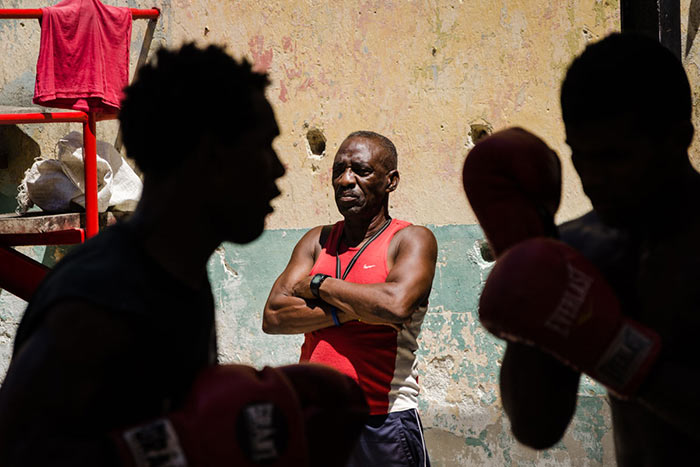 You will also visit the San Jose Market meeting well known painters, sculptors and artisans. This is a great opportunity to view and buy cuban art, finding many photographic opportunities that mix paintings with people.
Louis will always be there to review your work, offering advice and assistance to help you improve as a photographer.
Day 7 – HAVANA (B,L,D)
Today we will follow the Che Guevara route in Havana. There are many graffiti works of Che Guevara in Havana of which some are hidden and others are not.
While strolling the Che Guevara Route you will visit other points of interest and visit a popular Cuban photographer to learn more about their work and photography in Cuba.
We will end the day with a special farewell dinner.

Price: US$ 3,395 - ( 2 - 7 travelers)
Individual supplement : 280 $
Price: non-photographers is USD$ 2,895