The best cuban photographers
My name is Louis Alarcon, although I am European I live many years in Cuba where I currently reside and also as a specialized documentary photographer in Cuba in questions such as race, genetics and anthropology I am passionate about the history of photography in Cuba as well as the trajectory of many Cuban photographers many of whom I know or have personally met.
I have been offering my photo tours since 2009, both 1 day tours in Havana and one week tours in Havana and Viñales.

One day photo tour information
One week photo tour information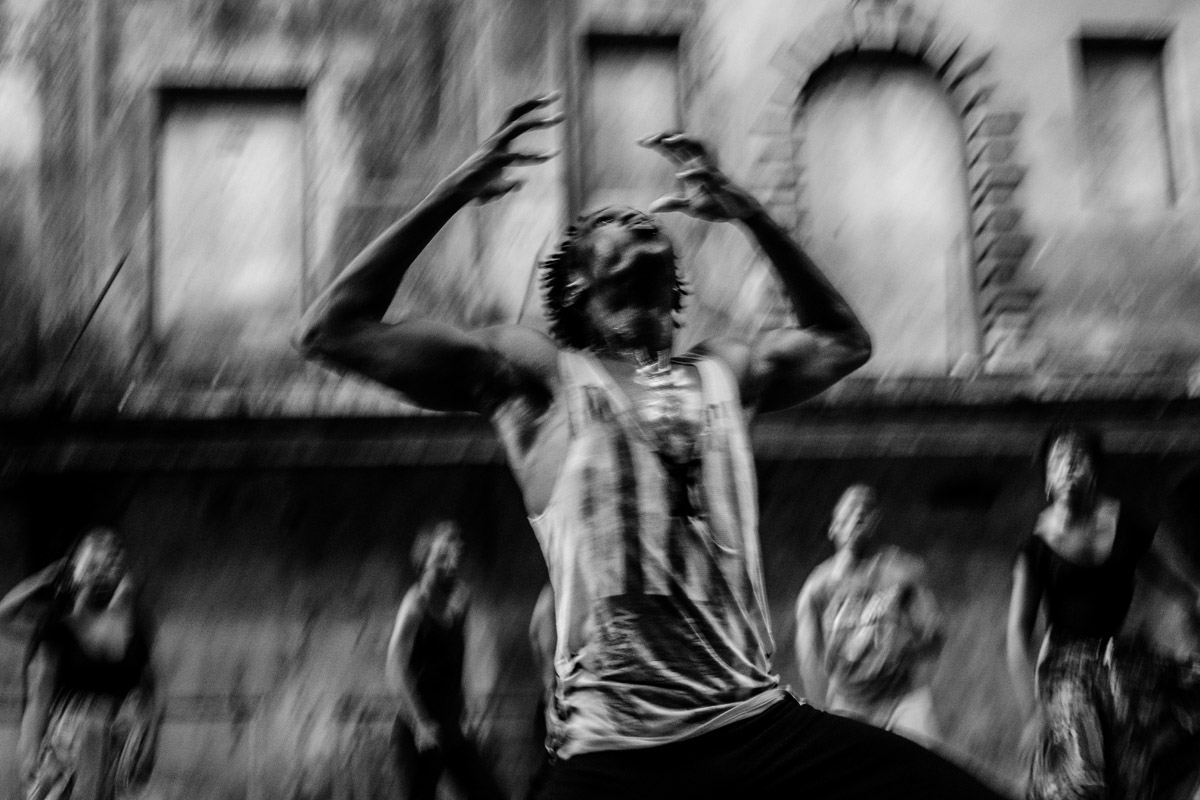 --------
This article is aimed at showing some of the most significant Cuban photographers in the history of Cuban photography, some of them are no longer alive but left their mark on the history of this country.
One of the most important cuban photographers for me was Alfredo Sarabia (father) who opened an original line within documentary photography in Cuba. Currently his son Alfredo Sarabia (son) is one of the most prominent Cuban artist, in addition to his work that is not always classic documentary but plays with many features of current conceptual photography.
Alfredo Sarabia Dominguez (1951 - 1992)
At the end of 1970 the work of Alfredo Sarabia Domínguez (1951-1992) burst into Cuban photography, giving a thematic and conceptual turn to this contemporary documentary photography, with followers like Raúl Cañibano and Gonzo González, among others.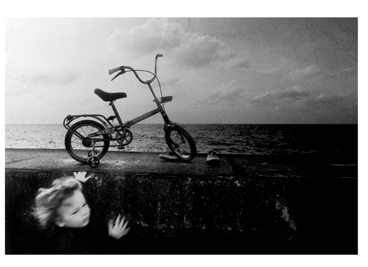 Alfredo Sarabia Fajardo (La Habana, 1986).
Graduated from the San Alejandro Academy and the ISA. He works documentary photography as a faithful heir to his father's work. He prefers the photographic essay to express questions of the type: Who is it ?, where the individuals are unknown or visually invisible and can be any of us. Look for a dialogue between symbol and image, when affirming realities, provoking analysis and reflections with unrepeatable themes.
https://www.flickr.com/photos/alfredosarabia/albums
Video: https://www.youtube.com/watch?v=lGSCGrG4rMk
Some information comes from La Jiribilla magazine
http://www.lajiribilla.cu/articulo/nueva-y-novisima-fotografia-cubana
Roberto Chile
Roberto Chile is one of the most active Cuban photographers , he has worked in several disciplines since he started professionally in 1977. Not only as a photographer but also as a cameraman, director, etc.
He has been Fidel Castro's trusted photographer for several years, just as Korda and Corrales were some of the Cuban photographers in the early days of the revolution, Roberto has been the photographer in the last stage of Comandante Fidel Castro.
The last exhibition that I have seen of Roberto has been about a work oriented to the Afro-Cuban roots of the Cuban people, large photographs, among them large portraits of mainly black religious in the Cuba of the late twentieth century and early twenty-first.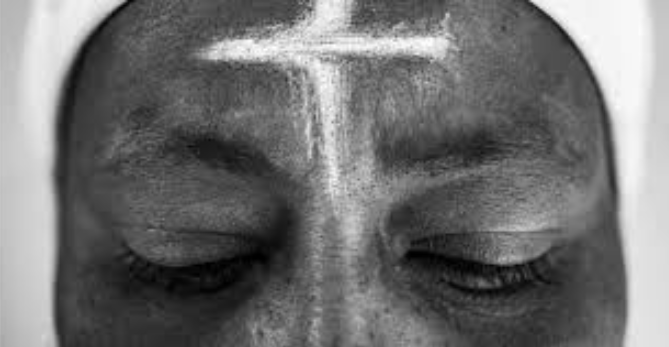 https://es.wikipedia.org/wiki/Roberto_Chile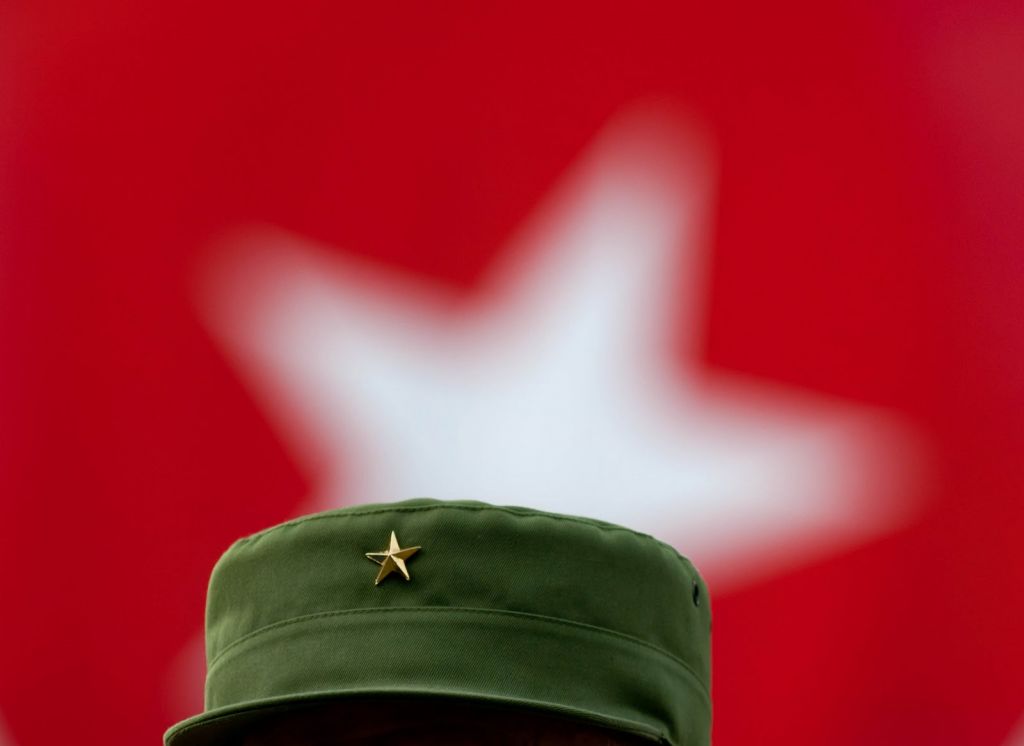 Alberto Diaz Gutierrez "Korda"
Thanks to the photography that Alberto Diaz Gutierrez (Korda) made of the commander Che Guevara he became the most international of the Cuban photographers, and acquired fame as a photographer of the revolution although this type of photography did not occupy all his career, mainly this Cuban photographer. He was a revolutionary in the field of fashion photography and also made some of the nude. Alberto ceded the rights to his famous photograph to the Italian publisher Giangiacomo Feltrinelli, living a humble life as he did not obtain great benefits for this photograph.
As a photographic curiosity for photographers passionate about technical details, Alberto shot the famous photo with his leica camera and a 90mm lens
Korda kept the photograph and the camera until the day of his death, currently the photographic negative is in the museum of the revolution of Havana where it can be visited.
https://en.wikipedia.org/wiki/Museum_of_the_Revolution_(Cuba)
To fully know the history of the famous photo click HERE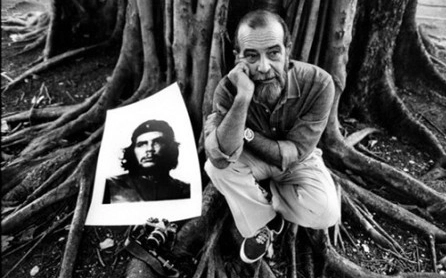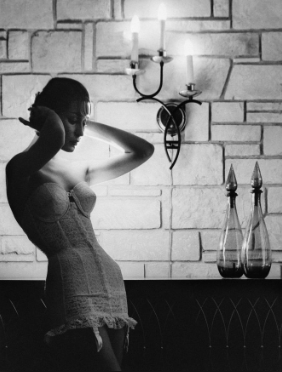 Jose Alberto Figueroa
Perhaps the most "old" of the Cuban historical photographers who remain active, is known worldwide for his relationship with Alberto Korda, who made the famous photograph of Che. Figueroa maintains his photographic studio in Havana and is still active, taking photographs and exhibitions like the one he did at Photo Spain in 2016 about his experience in Berlin before the fall of the Berlin Wall.
The following photograph is one of the best known of Figueroa, in which next to the malecon you can see these ancient washings but that now evoke crosses by Cubans dead in the sea.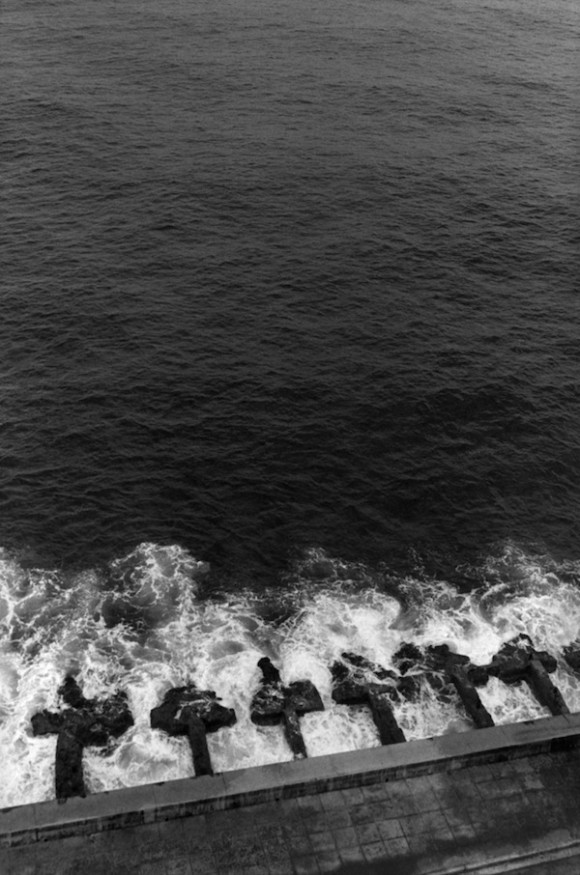 Studio of photography Figueroa-Vives in Havana.
https://m.facebook.com/EstudioFigueroaVives
Google maps "Figueroa-Vives Studio" : here
Enrique Rottenberg
Although he is not a Cuban photographer, Enrique Rottenberg is very present in the photographic scene of Havana, and his work is always available in one of the temples of art in Havana, La Fabrica de Arte Contemporaneo "FAC"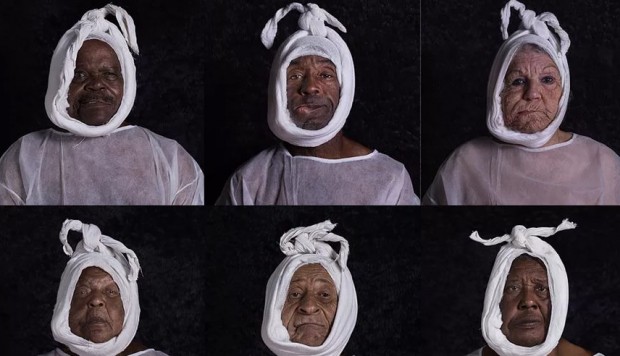 https://en.wikipedia.org/wiki/Enrique_Rottenberg

Alex Castro
Known mainly in Cuba, this Cuban photographer is the son of Fidel Castro and has made a large collection of portraits of the leader of the Cuban Revolution. His work can be seen in exhibitions but also in books that can be found by different bookstores in Cuba.
Alex Castro publishes his photoreports in http://www.cubadebate.cu/autor/alexcastro/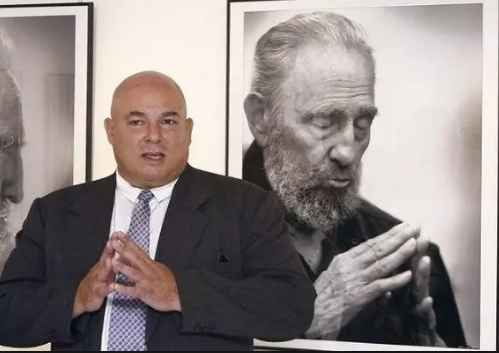 René Peña
Among Cuban photographers one of my favorites is René Peña, I had the opportunity to meet him at some exhibition and I have also heard anecdotes from him. I really like the story that says you are not interested in cameras and that sometimes you do not have any at home, I like this class of photographers, with clear ideas, in the case of Rene has a great work mainly focused on blackness, works mainly with the black race and the theme of sex is also present in his works.
Evocative and transgressive, without a doubt.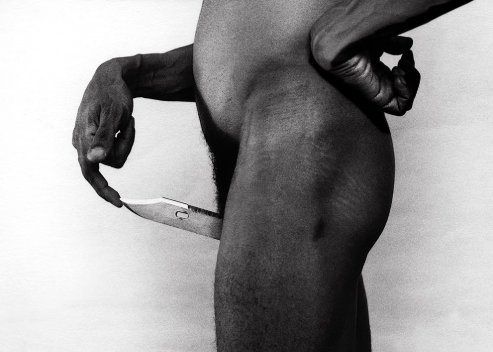 Not all Cuban photographers have a website and in many cases it is difficult to maintain or create it in the case of René, this is his website.
Raul Corrales Fornos
Raul is among the select group of Cuban photographers who covered with their reports the first years of the Cuban Revolution and immortalized their leaders, mainly Fidel Castro and Ernesto Che Guevara.
He died in 2006 in Cojimar where his studio is still located and left a great work, and since 1961 he was a founding member of the Photography Section of the Union of Writers and Artists of Cuba (UNEAC), Havana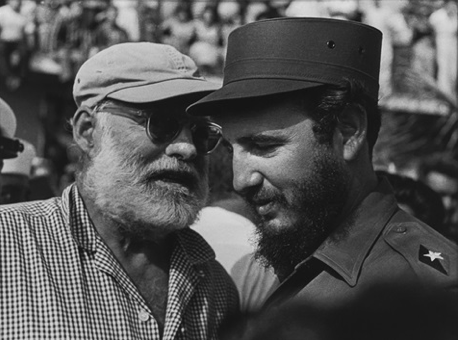 Iconic photography made by Raul Corrales, curiously many people think that Fidel Castro and Ernest Heminguay were friends but it seems that this photograph was taken on one of the two days that Fidel and Ernest agreed.
https://es.wikipedia.org/wiki/Ra%C3%BAl_Corrales_Fornos
Raul Cañibano
Maybe one of the best-known Cuban photographers or currently, mainly in the world of documentary photography, his look is unique and shows a Cuba in RAW format, a Cuba direct and clear, very human and personal.
His personal works deal with subjects as diverse as life in the countryside, life in the city, the world of transvestites, the pilgrimage of San Lazaro and currently works with the theme of the elderly, a project about longevity, the name of this work is Ocaso.
He is one of the Cuban photographers who work exclusively in black and white, from film times to the current times in which he works mainly in digital.
The vast majority of his photography is made with Nikon cameras and a focal length of 28 mm, although currently in addition to his nikon D610 also works with Fuji, specifically with the X series without a mirror.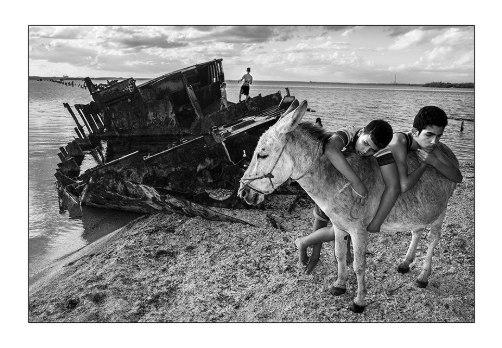 Photograph taken recently while developing one of his projects around the coastal areas of Cuba.
Video about his projects : https://www.youtube.com/watch?v=k1-5NxUJ0Og
More resources about cuban photographers.
Cuban female photographers website : http://www.catalogofotografascubanas.org/
Books of cuban photography : https://photographingcuba.com/books-of-cuban-photography
Projects of photography in Cuba : https://photographingcuba.com/projects-of-photography-in-cuba