We professional photographers who work in Cuba keep some of our best locations for taking photos secret, or we use them to take our students there while out on our photo tours.
In this article I'll tell you which the most common locations are where, day after day, some of the most striking photos are taken in Cuba, mainly in Havana.
If you take part of some photo tour, you'll be able to delve into the more photographic Cuba, but if your trip is just for tourism purposes, this article can help you find some of the most iconic places for taking photographs in Cuba.
1- La Guarida: Restaurant where the famous Cuban movie "Fresa y Chocolate" (Strawberry and Chocolate) was filmed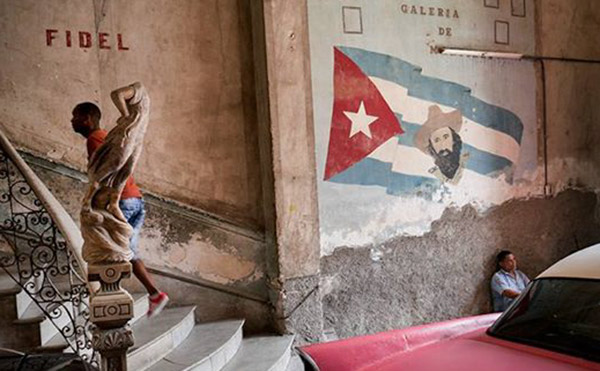 Calle Concordia, número 418, between streets Gervasio and Escobar.
Web site: http://www.laguarida.com/
2- La Punta: iconic place at Havana's Malecón (esplanade) right at its intersection with Avenida Prado. Many photographers meet there in the afternoon to enjoy the sunset.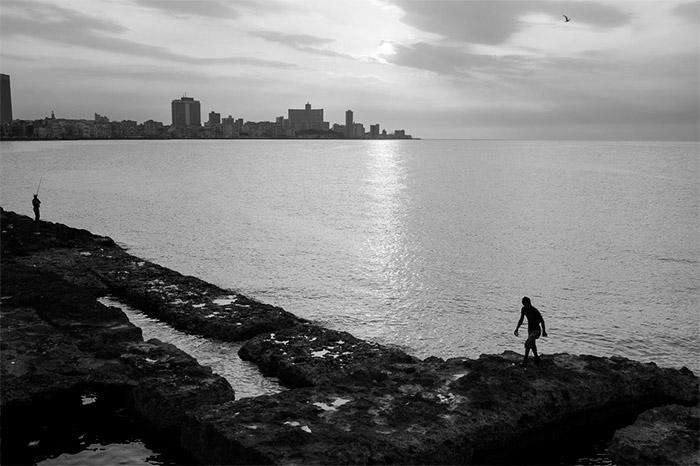 The best places for taking good photos in Cuba
3- Havana's lighthouse or Fortaleza Cabaña: across the Havana bay, large panoramic photographs of the city can be taken.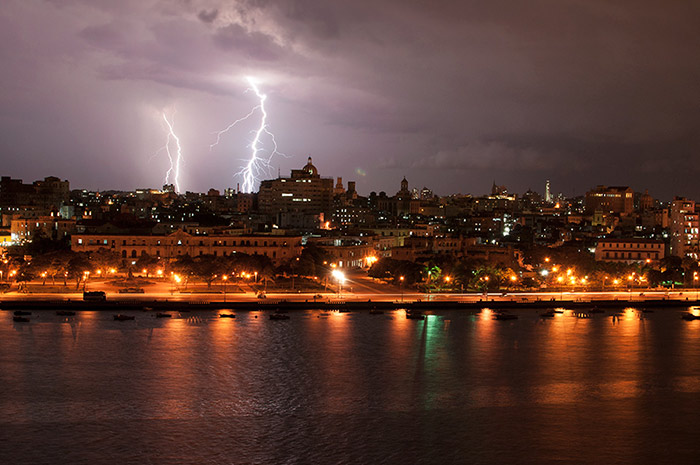 4- Che's graffiti: Havana's streets and markets are filled with emblematic Che's graffiti.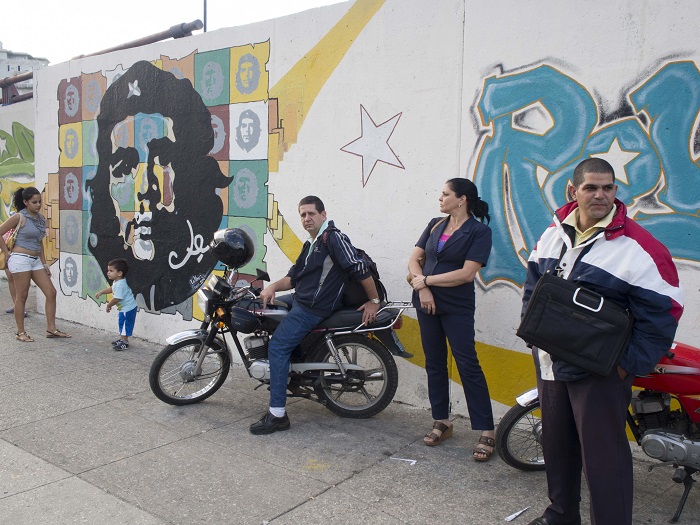 5- Old convertible cars: right between the Capitolio (national capitol building) and the Gran Teatro de La Habana (Great Theatre of Havana) there is a stop for old convertible taxis, a wonderful trip into the past filled with colour.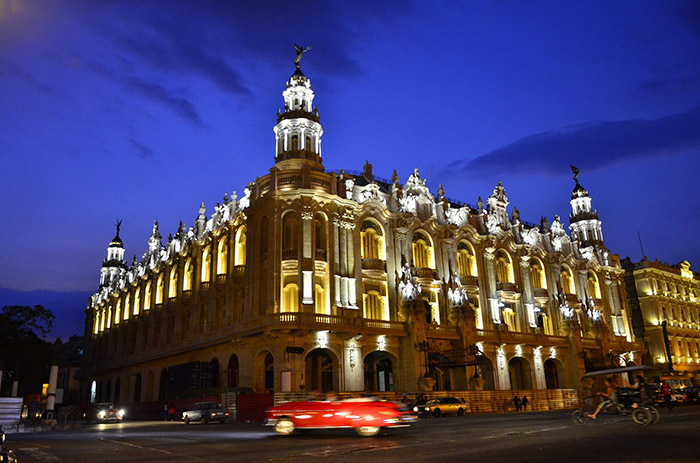 6- Valle de Viñales (Viñales Valley) from Los Jazmines Hotel: it is advisable to get there as early as possible; maybe luck will be on your side and you'll find fog covering the valley.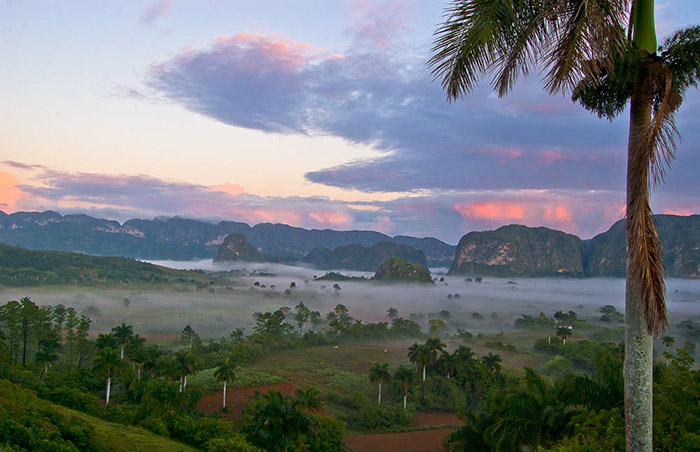 Photo taken by my friend Guillermo Seijo, the local photographer of Vinales and Pinar del Rio.
At Plaza de la Revolución (Revolution Square), mostly if you get there at the earlier or later hours of the day, you will find one of the iconic photos of Havana. It may not make a great photo, and if you don't have much time, you're better off buying a postcard, but if you are travelling with a focus on tourism you should visit this great square.
This list is endless, Cuba offers photographers hundreds of wonderful places.
But don't forget that one of Cuba's great attractions is its people and its persolanity.
Don't miss out on doing human photography, always with respect and empathy.
Have a great Cuba photography trip!!
Email: photographingcuba@gmail.com
Web : www.photographingcuba.com
Videos of my photo tours: Clic here
Next photo tours: Clic Here