Cuban photography trip
A Silent Holy Week
There aren't great religious celebrations in Cuba during the Holy Week. On the contrary, in churches, many altars are not displayed, and on the streets, the Afro-Cuban Santería (worship of saints) is silent during this week.
Everything else carries on just as usual when getting to know and photograph Havana and Viñales in this 8-day photography trip 2017.
As usual, my photo tours don't allow for more than 7 travellers (2 people minimum) and are focused on learning and enjoying photography as we get to know in-depth Cuba and its particularities.
Regardless of your photography skills or your nationality, everyone is welcome on this photographic trip.
.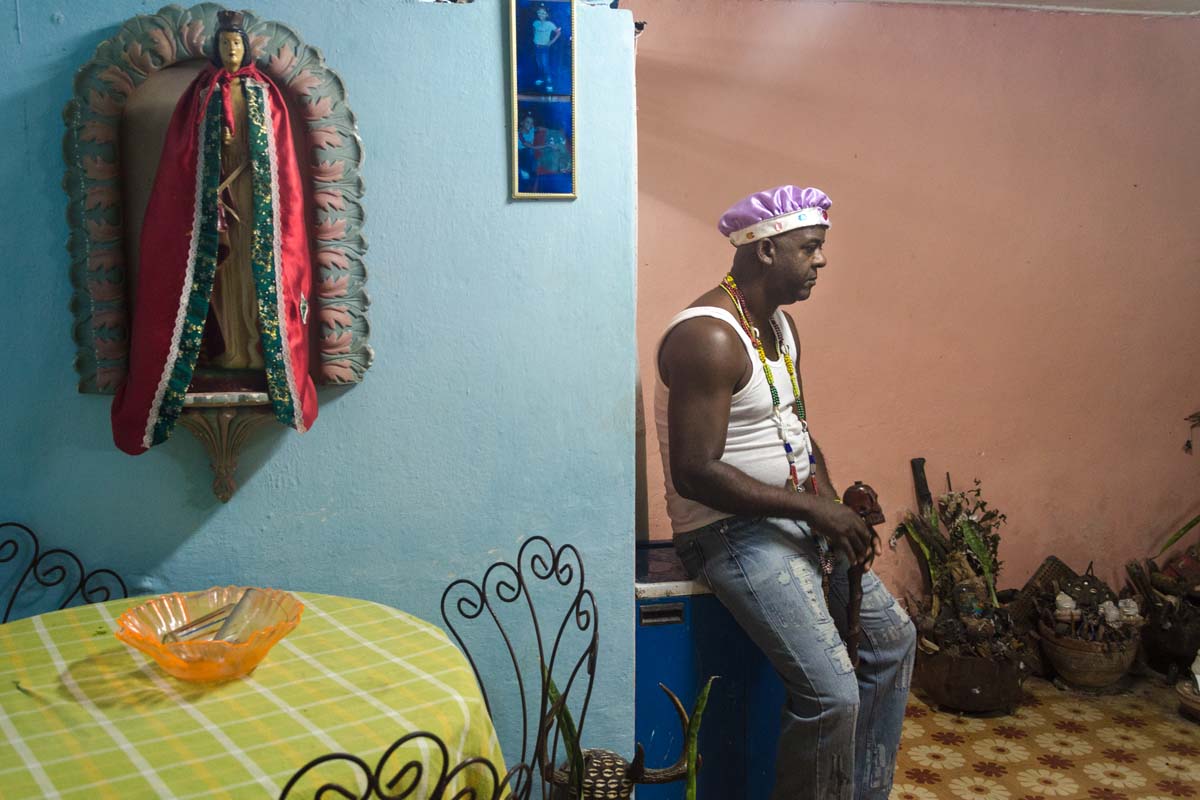 .
In Havana, you will experience and photograph daily Cuban life, markets, portraits, etc. mixing and mingling with the locals at unique locations such as boxing gyms, colorful Afro-Cuban dancers. Outside of Havana you will witness first-hand the beautiful countryside and a rural Cuba not seen in the guidebooks: interior of Cuban farmer houses, tobacco houses, etc.
Because we run our photography tours privately in small groups (no more than 7 people per tour), we can be 100% flexible with the itinerary, taking advantage of any unforeseen events or developments that help provide the perfect backdrop for photographic opportunities. We think this flexibility adds to the adventure and the intrigue.
You will enjoy the best restaurants, as well as hidden paladares with our Photography Tour of Cuba - April 2017. Even during meal time, you should always have your cameras ready to capture some unforgettable moments at the dining table. Besides, you'll experience the Cuban family contact because our accommodation is in Cuban official houses
The Best Spots are Waiting for You and Your Camera.
Our Photography tours are designed to take you to the most photogenic locations to shoot in the best light. They are also designed to help you visualize a scene before capturing that magical moment. We aim to enhance your creativity and raise your awareness, so you can leave Cuba with images that you will be very proud of for years to come. Furthermore, you will learn how to study a landscape and approach your environment, the cultural considerations of photographing people that are indigenous to the region and the challenges of photographing in a country that is foreign to you.
This photo tour to Cuba 2017 is 100% focused on photography, people and culture.
.

.
Visit our photography tours to Cuba in videos.